Boost for F1's world champions as upgraded units tested in practice and to now stay on cars for rest of French GP weekend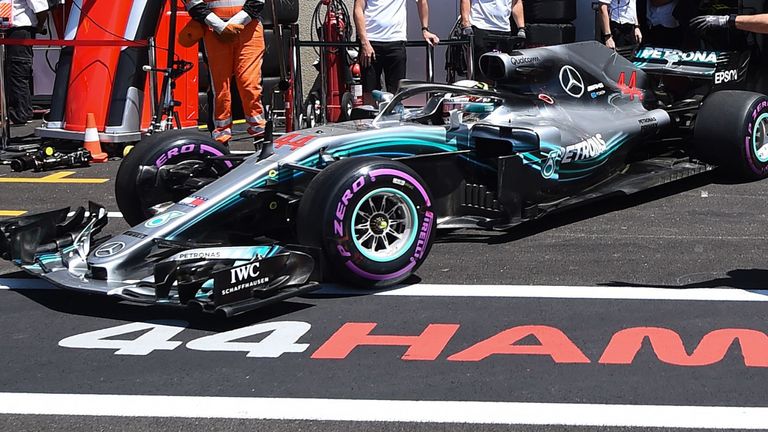 Mercedes have introduced their new upgraded engines for the French GP, with the improved units providing a potentially-important performance boost in their fight against Red Bull and Ferrari.
Ferrari, Renault and Honda all introduced new engines two weeks ago in Montreal, but Mercedes had to shelve plans to debut a 'spec two' unit after a fault was detected.
Sponsored link
Military Watch Everybody in India is Talking Abouttechdiscountfinder.com
Recommended by
Hamilton doubles up in Friday practice for mighty Mercedes
But after dominating Friday practice at the Paul Ricard circuit, the Silver Arrows revealed their cars – and those of customers Williams and Force India – had been fitted with upgraded power units.
The new engines are thought to be worth at least a tenth of a second in lap time.
In a statement released in the wake of Lewis Hamilton completing a Friday double after the world champion topped Practice Two, Mercedes confirmed:
All six Mercedes-powered cars had been fitted with fresh ICE, turbo chargers and MGU-H components in France.
The new components were of an 'upgraded specification' with reliability and performance updates.
After the delayed introduction of the 'spec 2' units in Canada, the new engines in France are a '2.1' spec with 'added goodness'.
Hamilton currently trails Ferrari rival Sebastian Vettel by a single point in the Drivers' World Championship while Mercedes are 17 points ahead of Ferrari in the Constructors' Championship.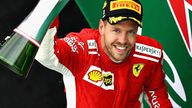 Find out more about Sky Sports F1
Watch every race, qualifying and practice session live with Sky Sports F1 in 2018
How big a boost to Mercedes?
Running 'spec one' units, Mercedes were soundly – and unexpectedly – beaten by Ferrari in Montreal two weeks ago.
Bottas missed out on pole position to Vettel by less than a tenth of a second in qualifying and said after Sunday's race: "We need the engine upgrade. Today showed we are not quick enough."
With Mercedes' original unit reaching the end of its shelf-life in Canada, and every driver restricted to a penalty-free allowance of three power units for the entire season, the introduction of the new spec units has come in the nick of time for Hamilton and team-mate Valtteri Bottas.
Along with the Paul Ricard circuit, the upcoming races at Silverstone and the Red Bull Ring are considered to be 'power-hungry' venues – making every ounce of engine performance critical in the close fight at the front of the grid.